Spirit isn't made for luxury flying. It's made to take you on all the last-minute getaways you couldn't otherwise justify. Like a taxi with wings.
Partner: Sydney Lippman
OUT OF HOME
SOCIAL
We'll create an Instagram promo in which 10 lucky people get free round trip tickets to either ordinary cities or underrated events.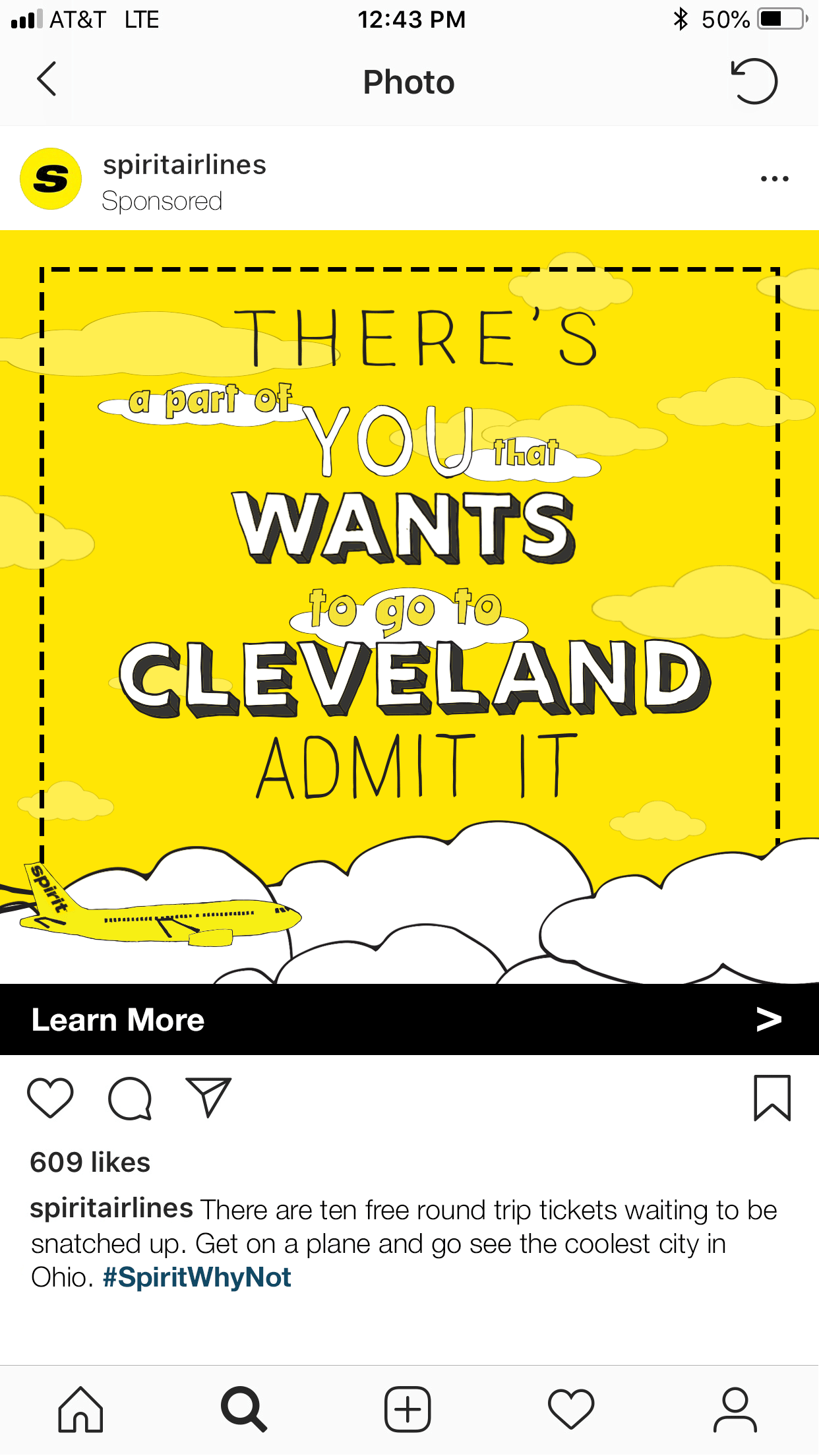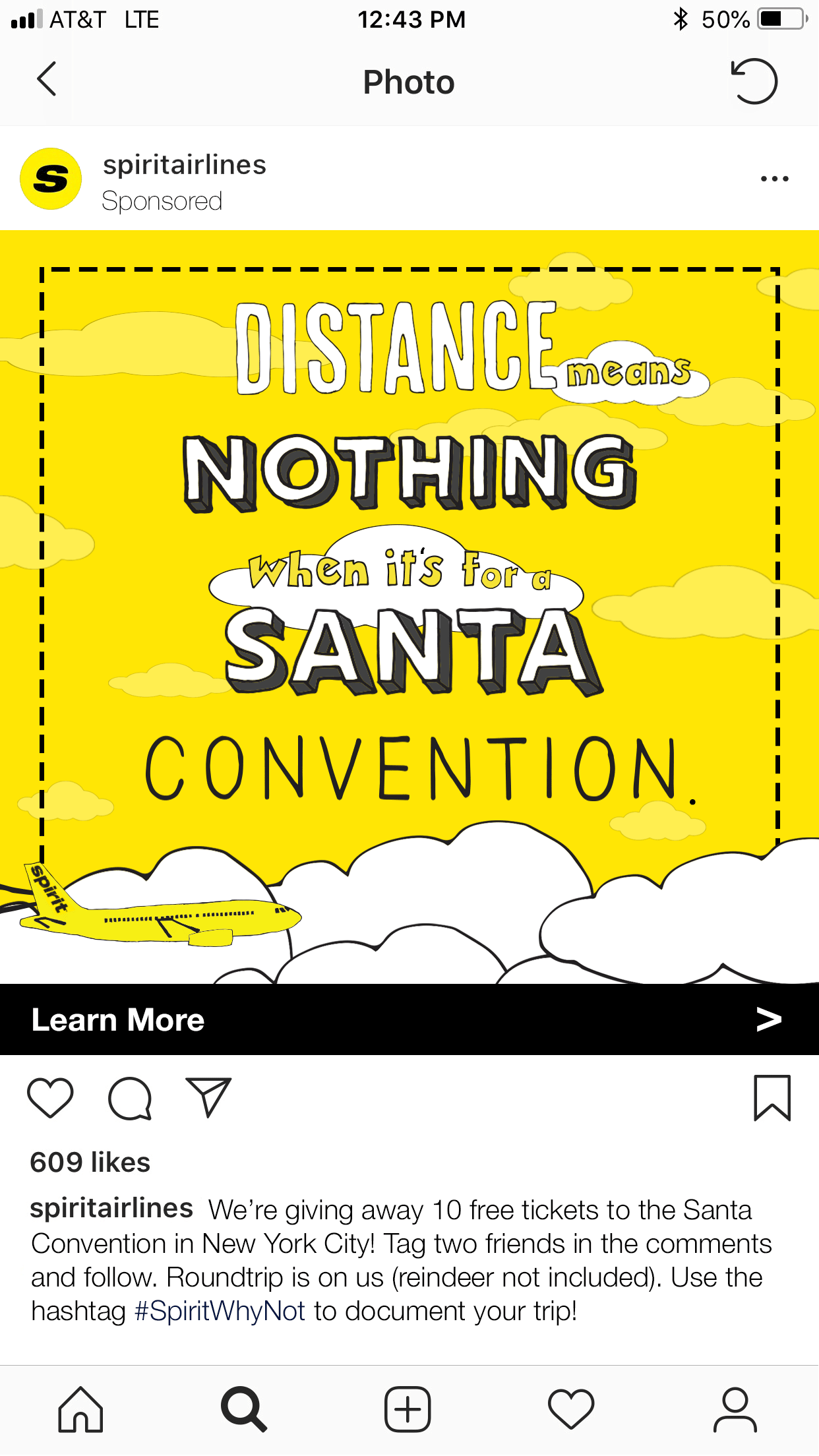 SPIRIT LOUNGE
We will create a Spirit "Why Not" Lounge in major airports.